I bought a purse template from Becky Roberts, isn't it too cute?!
I am going to have a class so that you can make one too. As soon as I have the details, I will post them for you to sign up. I already have 3 people signed up to take the class...lol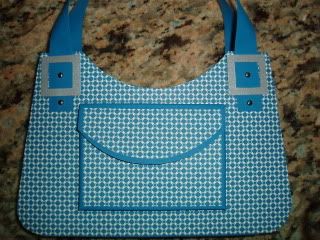 Front view.
Top view.
View from an angle. There are white envelopes in there...that is the white that you see in the pics.
Note that this purse is designed to hold 4 1/4 x 5 1/2 cards and envelopes but you can put just about anything in there ex. tea, candy, coffee packets, soup packets.... The front pocket opens up too and gift card would fit nicely in there. I used Pacific Point card stock and designer paper, this color is making a comeback in Stampin Up's color renovation in July. For the class, you will have the choice of Melon Mambo, Bermuda Bay or Rich Razzleberry. More details to follow....