Here is my entry into Graphic 45 Design Team. These are projects I have worked on throughout the year and I want Graphic 45 would evaluate my crafty skills. This is card box that I designed utilizing the Place in Time paper. It was designed to have a place to list everyone's birthdays by week, there are four tags for each month. This box will hold birthday cards for everyone on the list for the entire year. Once the month is over that tab goes to the back of the box displaying the current month with the birthday cards behind the tab.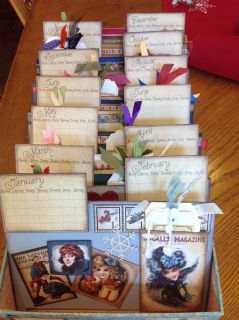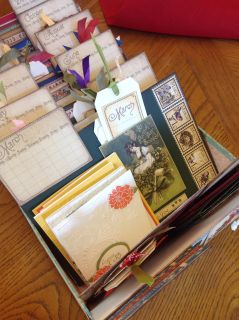 This is a scrapbook page that I made at one of my SASSSC parties.
This is a heart that I created at a retreat using all kind of embellishments.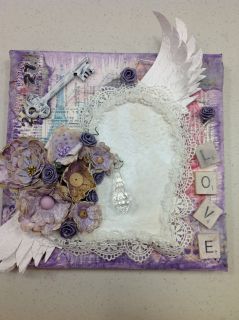 These were my Valentine decorations. I made all the decorations in the frames and the banner. Had a great time decorating!!
This is a Box that I decorated for Halloween. It was created for a class retreat.
Inside of box....little photo book was also made for the box.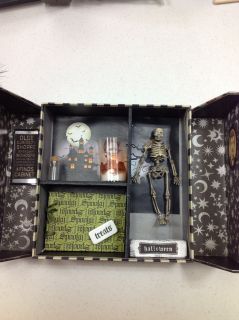 Closer look at inside of box and book.
This is an explosion box using the Wizard of Oz paper.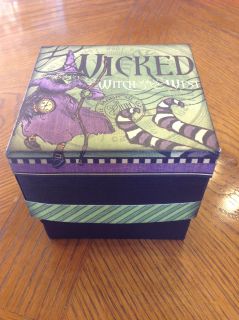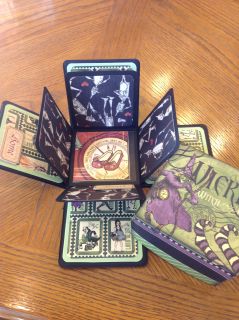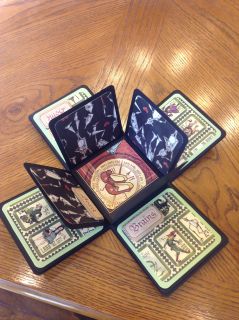 This is book made with pony beads and using the Le Cirque paper.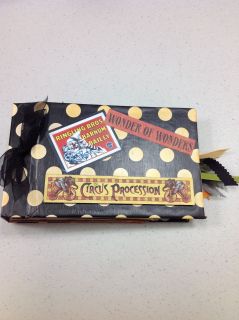 This a butterfly dress that created. Note the skirt is made of ivory flowers that I inked black.